Welcome to R G Kasat Industries PVT. LTD
RGK Group is diversified Group with activities in agriculture, Textile Production (Looms), Textile Retail and Agro Processing unit. The group has flourished under the great guidance of Mr. Rameshji Kasat into all the above verticals of the industry. RGK Group has a very high brand reputation in north Karnataka for the best business practices and the quality products.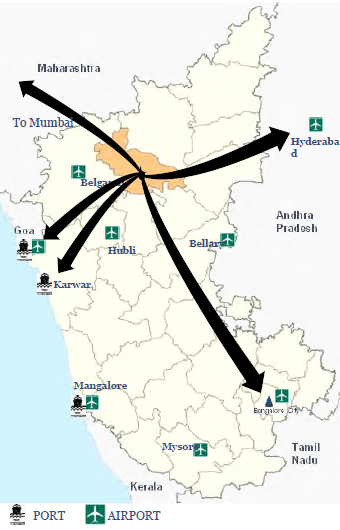 Location & connectivity
Airports
√ International airports at Goa and Hyderabad are at a distance of 250 Kms and 330 Kms respectively.
√ Domestic airports at Belgaum and Hubli are located at a distance of 140 Kms and 130 Kms respectively.


Sea ports
√ The sea ports of Karwar and Goa are both located at a distance of 220 Kms while Mangalore is located 475 Kms from Bagalkot